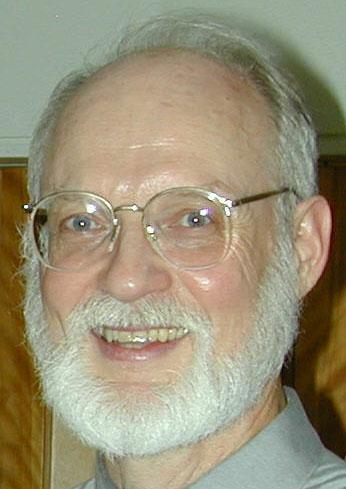 Nick Gier
For columns on the 2008 election click here. For columns on higher education click here.
For columns on my trip to Southern Africa click here. For columns on civil rights click here.
For columns on green energy, global warming, and the environment click here.
For columns on "The Third Way" between communism and capitalism click here.
For columns countering the hysteria about Muslims click here For Christmas columns click here
For columns on shared governance click here.
February 2, 2011: The Bicentennial of America's Largest Slave Revolt
February 9, 2011: The Youth-Driven Revolution in the Middle East
February 16, 2011: Defense, Deception, and Deficits: Reagan's Unnecessary $1 Trillion Military Build-Up
March 2, 2011: The War on Unions is an Attack on Democratic Principles
March 9, 2011: National Sanction Looms for Idaho State University
March 16, 2011: My Very Own "Silver Streak" Adventure
March 23, 2011: What Have We Accomplished in Iraq?
March 30, 2011: The Truth about Death and Taxes
April 6, 2011: TARP Saves Banks and GM, but not Home Owners
April 27, 2011: Christianity without Crucifixion in the Early Church
January 19, 2011: Abortion, English Common Law, and Fetal Pain
January 12, 2011: Gandhi and King: Saints of Non-Violence
January 5, 2011: Prayer and Politics in the Early American Republic
December 29, 2010: The Three Kings, A Star Child, and Universal Religion
December 22, 2010: "Death" Panels and Four Other Health Care Myths
December 15, 2010: Four Levels of Global Warming: A Climate Change Update
December 8, 2010: Just Plain Ignorance Fuels Islamophobia
December 1, 2010: Crusaders vs. Infidels: Moscow's Muscular Christianity
November 24, 2010: Prodigal Sons: Big Bankers and the Great Recession
November 17, 2010: The Three Amigos and Interfaith Harmony
November 11, 2010: A Salute to Women in the Military: Veterans Day 2010
November 3, 2010: Onward Christian Soldiers: Christian Supremacists in the U.S. Military
October 27, 2010: L-5 S-1 (Need I say more for those who know the spine?)
October 20, 2010: The Big Scare over Sharia Law
October 13, 2010: The Sadhu, Meter Guage, and the Bangalore Express
October 6, 2010: The "Third Way" and Israel's Economy
September 29, 2010: Two Mahatmas: Gandhi and the Buddha
September 22, 2010: ISU Report Undermines Faculty Governance
September 15, 2010: Germany Leads Europe's Recovery
September 8, 2010: Fear and Ignorance Fuel Immigrant Hysteria
September 1, 2010: The Untruths of Glenn Beck and America's Honor
August 25, 2010: The Big Fire of 1910 in Northern Idaho
August 18, 2010: Some Choose Hate During Islam's Holiest Month
August 11, 2010: Celebrating America with Garrison Keillor
August 4, 2010: Singapore: Economic Freedom but Political and Social Repression
July 28, 2010: Is Hong Kong Actually a Free Market Shangila?
July 21, 2010: "Character is Destiny" for Both Persons and Nations
July 14, 2010: Obama is Pragmatic, Overly Cautious, and Distressingly Centrist
(click on date to access that week's commentary)
DATE
TOPIC
July 7, 2010

The Follies of Document Fundamentalism:
Originalism in the Bible and the Constitution

June 30, 2010

Idaho's Highway 12 and Exxon-Mobil's Mega-Loads

June 16, 2010

Don't Drink This Brew:
The Tea Party and Austrian Economics

June 9, 2010
The Danish Island That Went Carbon Negative
June 2, 2010
Alberta's Tar Sands and Idaho's Wilderness Gateway
May 12, 2010
Riding the Rails With Dad
(No, We Weren't Hobos)
March 10, 2010
Karl Marx and Adam Smith:
A Tale of Two Economists
March 3, 2010
Ten Myths About Ronald Reagan's Presidency
February 24, 2010

The Entangled (and Sometimes Violent) Web of Lamist Politics

February 18, 2010
The Huge Social Costs of Economic Inequality
February 11, 2010
Taliban On a Teeter-Totter:
How Schools Have Pacified Jihadists
February 3, 2010
California Gays Seek Marriage Rights Under U.S. Constitution
January 27, 2010

Did Jesus Worship Allah?
The Malaysian Government Bans Christian Use of Allah

January 20, 2010
The "Colored" People of South Africa
January 13, 2010
Claudette Colvin:
The Brave Young Woman Who Went Before Rosa Parks
January 6, 2010
Dennis Brutus (1924-2009):
South African Poet and Freedom Fighter